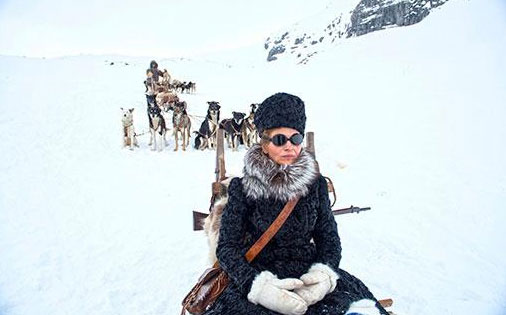 A screen capture of Nobody Wants the Night. [Photo/Agencies]
The world premiere of Spanish director Isabel Coixet's Nobody Wants the Night will open the 65th Berlin International Film Festival on Feb 5, Berlinale's press office announced on Friday.
According to the press office, the film will also participate in the international competition.
The Spanish-French-Bulgarian co-production is an adventure film that focuses on courageous women and ambitious men who put anything at stake for love and glory.
The ensemble cast includes international stars such as French actress and Academy Award winner Juliette Binoche, Japanese actress Rinko Kikuchi and Irish film artist Gabriel Byrne.
"I'm very pleased that Nobody Wants the Night will open the 2015 Berlinale. Isabel Coixet has created an impressive and perceptive portrait of two women in extreme circumstances," said Dieter Kosslick, director of the Berlinale.
Six films by Isabel Coixet have already been presented in various sections of past Berlinale programs, including My Life Without Me (2003) and Elegy (2008) in Competition. In 2009, Isabel Coixet was member of the festival's International Jury.
Related:
Writer Zhang Jiajia to direct 'The Ferryman'