A final polish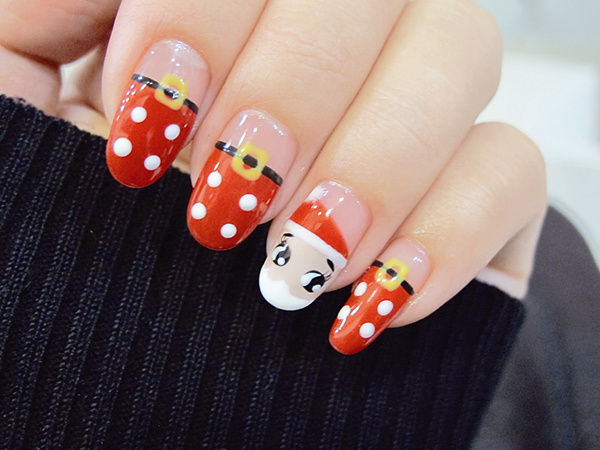 L. J Nail Salon offers a luxury manicure experience, while the Nail Garden is popular for their creative designs. Photo provided to Shanghai Star
What's the best way to top off your yuletime look? With a festive manicure of course. Xu Junqian shares her tips.
Christmas is coming... tomorrow! Hopefully by now you have styled your look, booked the restaurant, and wrapped up your gifts. Before setting out to celebrate, a last minute festive nail polish may just be the perfect way to spice up your joyful day.
Shanghai Star has picked two nail salons for your celebratory nail polish treat. One is an independent but very creative small studio and the other is one of the biggest chains in town. Both salons boast skillful manicurists who have far more in their repertoire than snowflakes, Santa Claus and candy canes to paint on your nails, their miniature canvas.
The Nail Garden
For highly detailed, unique and the most up-to-date nail designs, it's worth taking a detour from chic Changle Road to this tucked away one-of-a-kind nail salon hidden in a typical Shanghai lane house. The two manicurists who work in this tiny salon can paint anything with a toothpick-thin brush on a nail, from pictures of pop icons, to abstract patterns and a smokey effect. The salon is able to re-create all the latest trends in manicure. If you are not quite sure what you are after, you can seek inspiration by flipping through Japanese nail-art magazines while sipping complementary tea and then show the manicurist your favorite. It is unlikely you will be told your chosen design is "impossible", but be warned, the manacurists have plenty of patience for their pursuit of perfection.
Address: No 17, Lane 366, Changle Road
Tel: 021-6259-6950
Major nail gel brand used:
CND and OPI
Star Manicurist: Xiao Wei
Experience: 7 years as a manicurist
Specialty: Nail art.
Reservation is a must.