Chinese girl dances her way to the top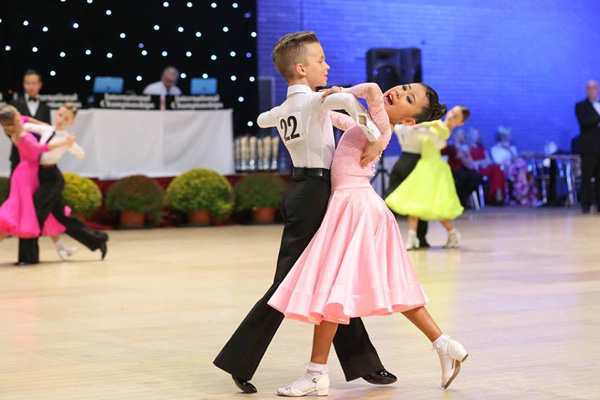 Kerry Sui and Francis Carty [Photo/Facebook account of Kerry Sui and Francis Carty]
Small body, big power, a 10-year-old Chinese girl who has been living in Ireland has taken her ballroom dancing to the top on the international stage.
Born in 2007, Kerry Sui, or Sui Yuanjing in Chinese, came to Dublin, the capital and largest city of Ireland, with her parents over 10 years ago.
Thanks to a lucky break, Kerry Sui started dancing in a supporting role for her sister Cherry Sui, but was spotted by her teacher Laura O'Brien.
"I knew she was gifted the first time I saw her. Her confidence, courage and graceful carriage in dancing surprised me a lot. Later, I advised her mother to train her into a professional dancer," said O'Brien.
Sui's parents followed the teacher's suggestion and Kerry Sui began her dancing career. Kerry Sui met her partner Francis Carty in March 2017 and, currently, they are registered as a couple in England and dance in juvenile form.