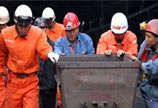 Nine people have been arrested after a coal mine gas explosion that killed 14 mine workers Monday in southwest China's Yunnan Province, local authorities said Wednesday.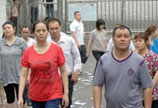 Tens of thousands of workers continue a weeklong work stoppage over what they claim are underpaid social security benefits by a major shoemaker in Guangdong province.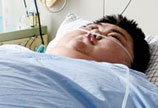 The death of a 22-year-old man, who weighed nearly 300 kg when he died from lung and heart failure, underscores China's growing problems with obesity.
Photos: Fattest person in China dies at 22