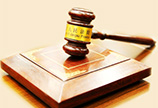 Government officials will be given demerit penalties and held accountable if they are found to have interfered in lawsuits, under a decision taken at a key meeting to advance the rule of law.
Opinion: Historic step for rule of law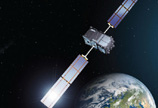 China's Beidou navigation satellite system, whose positioning accuracy will reach 2.5 meters by 2020, will soon provide services to more countries.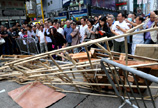 Transport associations in Hong Kong say they will seek arrest warrants against protesters on Friday, as they seek to put teeth into a High Court order to clear roads as the protesters continued to defy decrees.