Alaia brings 'timeless' womenswear to Beijing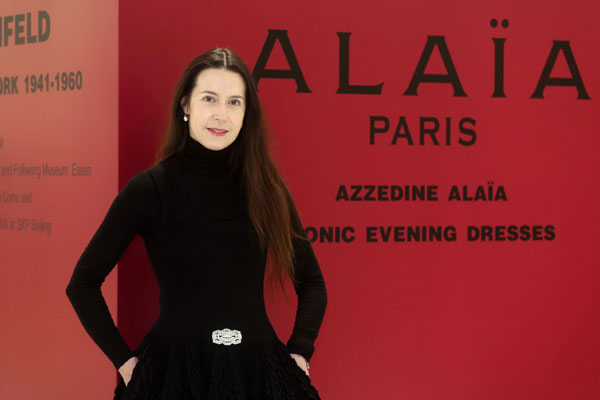 Caroline Fabre, commercial director of Alaia. [Photo provided to China Daily]
French luxury womenswear brand Alaia recently opened its first independent store in Asia in Beijing's Shin Kong Place.
Models presented the 2015 spring/summer collection, as well as the Goddess Dress line that includes 26 representative evening dresses by Azzedine Alaia, the Tunisian-born founder and head designer of the label.
Inspired by the goddesses in ancient Greek culture, the line features Alaia's signature structural and curving dresses mainly made from knitwear. They will be exhibited until Jan 9.
"The Alaia style is a timeless style," says Caroline Fabre, commercial director of Alaia. "You can wear a dress from two years ago and it never seems out of fashion," she adds, because it was never designed to catch the trend of the moment.
"I think it gives you a kind of self-confidence and elegance. The clientele in Beijing are very sensitive, maybe more than other places, because they have culture."
Founded in Paris in 1980, Alaia is revered by many for its fine craftsmanship and tailoring. It is also known for being independent and understated against the rush of the fashion world. The brand has two main stores in Paris and 200 store-in-stores worldwide. This is the first time that the brand opened a free-standing brand shop outside of Paris.
Unlike other luxury brands, Alaia doesn't do any advertising or use big logos. Still, it has a long list of celebrity followers, including Madonna, Naomi Campbell, Stephanie Seymour and Carla Sozzani.