Mastering the game of dating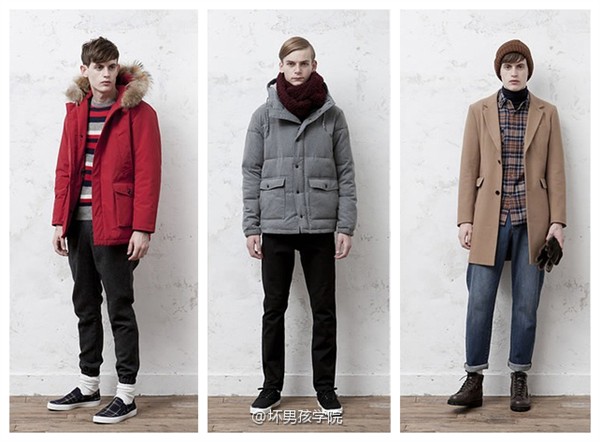 PUA Home lists some favorite dress code that they consider attractive on their official micro blog. [Photos provided for China Daily]
Editor's Note: As society heads into the unknown future, new professions emerge. We now have astrologists, tutors for courtship, professional video game players and testers, even luxury advisors. China Daily sketches the stories of two of the professions to share with our readers.
When Wu Jiamin first met Feng Feng, who attended his course on how to court girls, he was disappointed at his client's appearance - a poorly fitting sweater, ripped jeans, worn shoes and a gaudy gold necklace.
But Feng said he didn't care.
"This is my choice, my liberty," he said.
"Sure," came the answer, "if you want to continue staying alone."
After some redesign and persuasion, Feng put on a light blue shirt, tailored pants and a pair of shoes that look low profile. Not his style, he said jokingly, but perhaps more acceptable to girls that he hoped to chat up.
Wu used to serve as the chief consultant at a website that teaches boys how to go around with girls.
Dressing right is only part of the training - it also ranges from the art of talking to refined daily manners, and even how to select a romantic restaurant for a supper that leaves an unforgettable impression on the girl.
Feng is one of perhaps more than 1,000 students who have enrolled. Some are too shy, some do not know how to find an interesting topic, and in an extreme case, the boy was so reserved that a mere sentence exchanged with a woman would turn his red face.
Wu's solution was to make a plan for each according to their problems, but it is pricey. Individual training costs 16,800 yuan ($2,698) - more than two months' salary for Feng - but many say the service worth it because they found a girlfriend. More importantly, they gained confidence in the process.
Demand for Wu's services - which he calls Pick-Up Art - grew as increasing numbers of boys no longer hide their problems in finding the right girl.