Getting ahead with hats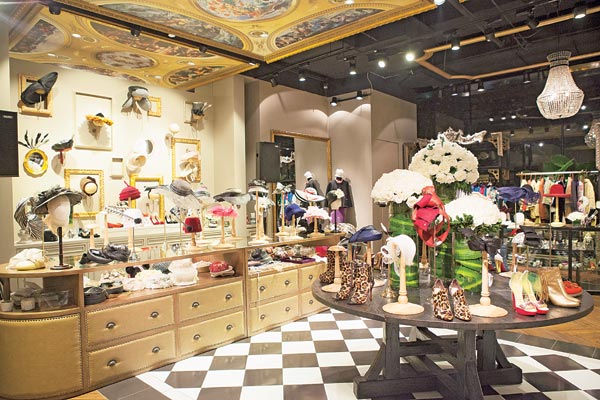 Wow factor: WoLee in the Xintiandi Style mall stocks a wide range of weird and wonderful hats and accessories. Photo provided to Shanghai Star
Nothing quite finishes off an outfit like a fabulous hat. Li Xueqing meets a fashionista who says great headwear can be worn on any occassion.
French designer Coco Chanel is famous for saying that "a woman's education consists of two lessons: never leave the house without stockings, never go out without a hat". Shanghai's Li Yinghua couldn't agree more. Although the days when everyone wore a hat when they left the house are long gone, Li still considers hats to be an indispensable part of a person's individual style.
"For me, wearing a hat is like wearing accessories such as necklaces and rings. A hat is an important part of your outfit," says Li, a model and fashion buyer. In her store WoLee in the Xintiandi Style mall, there are glimpses of the sort of style that would not be unfamiliar to Coco Chanel.
The store stocks vintage fashion: flowery hats with long feathers and hair bands with veils are displayed alongside haute couture tailored in the 1950s.