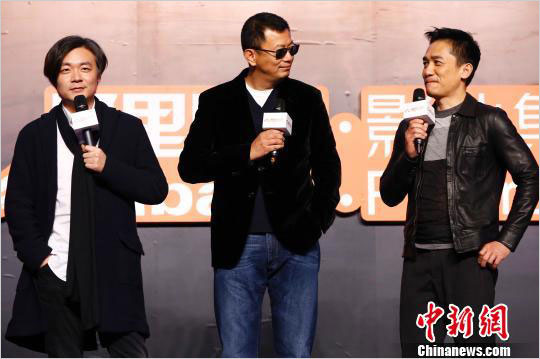 Wong Kar-Wai (central), Tony Leung (right) and Zhang Jiajia meet the media in Beijing on January 11, 2014. [Photo/Chinanews.com]
"The Ferryman" author Zhang Jiajia will direct the movie based on the story.
The story is part of his 2014 best seller "Passing From Your World."
The announcement was made by well-known Hong Kong director Wong Kar-Wai, who is taking on the role of producer of the new film.
Tony Leung has been confirmed as the lead actor.
Financial backing is coming from Alibaba Pictures Group Limited.
"The Ferryman" is the first movie project mainly run by Alibaba Pictures since it was established last year.
The movie is expected to be released by the end of this year.
Related:
'Boyhood, 'Grand Budapest' take top Golden Globes
Angelina Jolie meets pope after Vatican screening of her film