Mountain paradise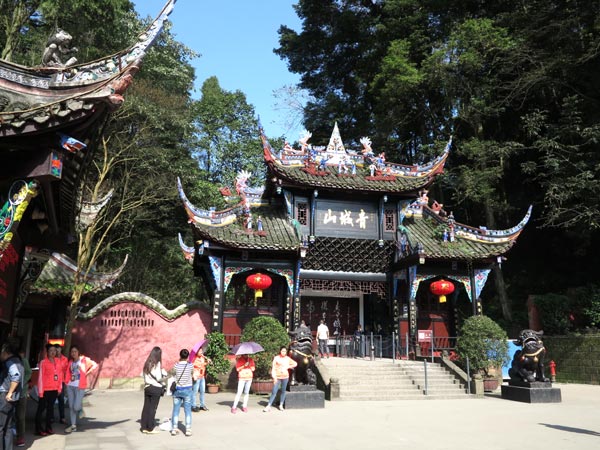 Gate of Mount Qingcheng.[Photo by Chen Liang/China Daily]
Want to enjoy the best of spring and escape the maddening crowds? Chengdu local Chen Liang says the choice is easy. Mount Qingcheng is only an hour's drive from the capital of Sichuan province and is full of bucolic delights.
Spring has finally arrived in North China, but it is still far from pleasant, with arid air, big temperature differences between day and night, cold fronts and even occasional sandstorms.
To embrace spring at its best, you have to travel south and enjoy an off-season holiday. There are many places in the south of the country, far from the heavily air-polluted major cities, where spring is already in full bloom. For a native of Chengdu, capital of Sichuan province, giving a recommendation is easy - visit Mount Qingcheng and the surrounding area.
Although the scenic area can be visited as an excursion from Chengdu - it is only 70 kilometers, a one-hour drive from the city - I recommend spending up to a week there. The area is a perfect mountain resort, where one can enjoy the mountains, forests, food, historical towns, laid-back countryside life and, of course, the fresh and moist air, rich in negative oxygen ions.
It's easy to find a nice place to stay in the scenic area. There are many hotels and guesthouses to suit every budget at the foot of Mount Qingcheng.
In the off-season between the Spring Festival and the May 1 holidays, one can get a room with a mountain view in the area's top conference resort for less than $150. During the Spring Festival, the rate of the same room doubles. For a budget choice, there are hundreds of decent nongjiale home-stays. For $100-200, you can rent a standard room for a month.