CCTV hints at possible hosts for Spring Festival Gala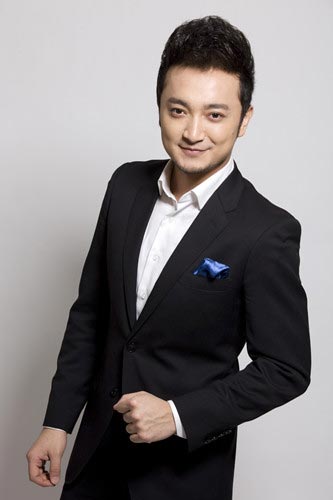 CCTV host Nigermaidi Zechman. [File photo]
Speculation is high that Chinese television personality Nigermaidi Zechman may join to host the 2015 Spring Festival Gala.
China Central Television (CCTV), which has broadcasted Spring Festival Galas on the eve of the lunar new year annually since 1984, has hinted that Nigermaidi, who is of Uyghur ethnicity, may be one of the hosts for this year's show.
The official Sina Weibo of CCTV 3, a channel specializing in broadcasting entertainment programs, posted a thread on Jan 5 asking the world to send in videos of them singing Can't forget tonight, a song that has always been sung at the end of each Spring Festival Gala since it started.
Six photos were posted, along with the thread, and five of them portraits of hosts who work for CCTV, including Lang Yongchun, Zhu Xun, Nigermaidi Zechman, Sa Beining and Ouyang Xiadan.
Clips of the five hosts singing the song were featured during Xinwen Lianbo, a news program that's broadcast nationwide at 7 pm daily. Shortly afterwards, Nigermaidi post a thread on his Weibo account.
"Nothing much. I just heard that I appeared on Xinwen Lianbo with my face twisted in the most hideous fashion. I just wanted to remind you all that actually I am quite handsome."
The official Sina Weibo account of CCTV 3 reposted Nigermaidi's thread with "Judging from the comments, the Spring Festival Gala is now in safe hands. One word, handsome!"
This has spread speculation among viewers that the young host may join this year's show.
Previous regulars at the gala have somewhat departed from CCTV, including audience favorites Dong Qing, who is studying abroad, and Li Sisi, who is on maternity leave.
Related:
CCTV Spring Festival Gala canceled? Still a mystery