In praise of the potato
Whether mashed, baked or roasted, people often consider potatoes as comfort food. It is an important food staple and the number one vegetable crop in the world. Potatoes are available year-round as they are harvested somewhere every month of the year.
It is the world's fourth-largest food crop, following rice, wheat and maize. The potato was first domesticated in the region of modern-day southern Peru and extreme northwestern Bolivia between 8000 and 5000 BCE. It has since spread around the world and become a staple crop in many countries. Let's take a quick look at different popular potato dishes around the world.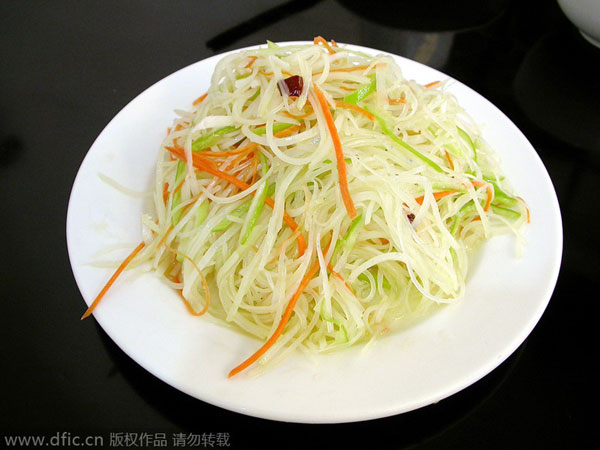 [Photo/IC]
Hot and sour potato shreds
Hot and sour potato shreds is a simple and tasty Northern Chinese dish. It's commonly seen in the restaurants in Northern China. It's not very difficult to make but the chopping requires a lot of patience because the potatoes need to be shredded into spaghetti-like thin strips.