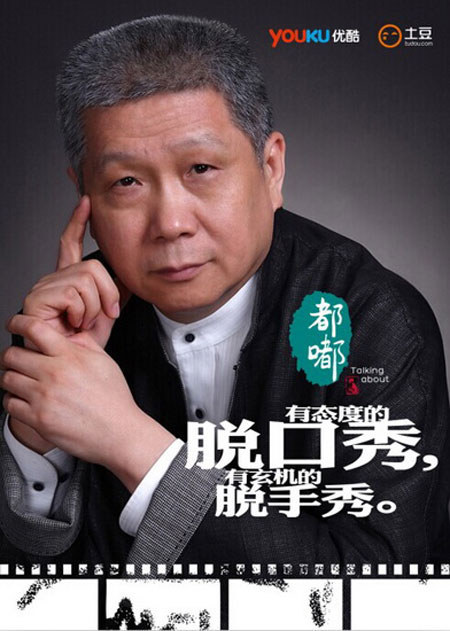 [Photo provided to China Daily]
An online talkshow hosted by China's most renowned antique collector, Ma Weidu, has become a surprise hit, with young audiences showing a keen interest in Ma's discussions about culture, history and social events.
Talk About, streamed via Youku.com, was launched in late 2014. Streamed twice a week, it has attracted more than 80 million views and has 200,000 subscribed viewers. It's the 60-year-old's first appearance in an online program, which in Ma's own words is "a bit uncomfortable" because he is more used to talking to audiences face to face.
In the 20-minute show, filmed at Ma's private Guanfu Museum, he opens by sharing his opinion on a wide range of topics, such as culture, history and social events. In the second part, he picks a certain piece from his collection and explains what it is from the professional perspective of an antiques connoisseur.
Developing an interest in antiques collecting as early as the 1980s, Ma rose to nationwide fame in 2008 after his appearance in China Central Television's popular culture show Lecture Room, where his easy-to-understand introduction of antiques appreciation sparked a national craze.
Ma's success as an antiques collector and connoisseur is demonstrated by the opening of his private Guanfu Museum, the country's first of its kind, in 1996 in Beijing. Now, with a branch in Hangzhou, Zhejiang province, Guanfu has hosted a series of acclaimed exhibitions on a wide variety of themes, such as the ceramics of the Ming (1368-1644) and Qing (1644-1911) dynasties, ancient stationery accessories and ancient furniture.