Students from China, Italy hold joint fashion show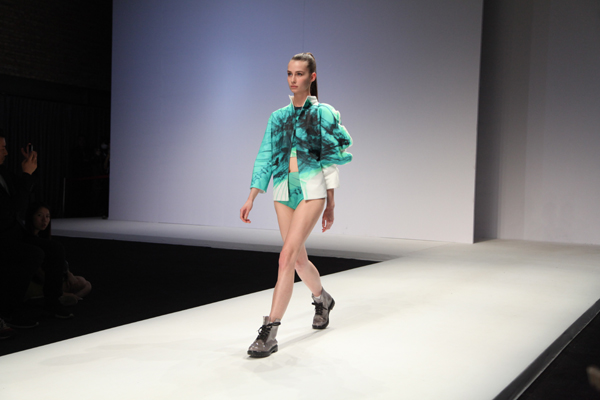 A model presents a graduate design work from Tsinghua University and Nuova Accademia di Belle Arti Milano in Beijing, May 18, 2015. [Photo provided to chinadaily.com.cn]
Top designing schools of China and Italy held a student fashion show together on Monday in Beijing, during the China Graduate Fashion Week.
The show with the theme of 15/16 – meaning that 16 designing graduates releasing their work in the year 2015 – presented graduate design works of students from Tsinghua University and Nuova Accademia di Belle Arti Milano (NABA).
The students used a number of new materials in their design to explore more possibilities.
As part of the exchange program, the Tsinghua graduates will visit Milan to take part in the graduate design show NABA students' in July.
"Clothing is like the house of human body. So we need to develop a system that de-socialize the cloths," said Miao Ran, a teacher of NABA.
"Unisex is definitely a trend in the future," he said.
The China Graduate Fashion Week, which will last from May 15 to 20, is composed of 30 shows and seminars that include work of 900 students from 32 designing schools home and abroad.