Trends: It's all eyes on shoulders on red carpet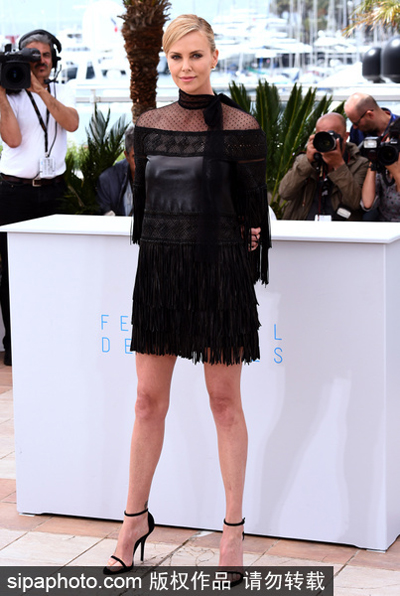 Actress Charlize Theron at "Max Max: Fury Road" photocall during 68th Cannes Film Festival on May 14. [Photo/SIPA]
It's all eyes on shoulders at the Cannes Film Festival, with red-carpet stars ditching the bust in favor of accentuating the upper torso and shoulders through embellishments or bare skin.
Charlize Theron wowed crowds at the French Riviera's "Mad Max: Fury Road" premiere in a black Valentino dress with a horizontal tulle section across her shoulders.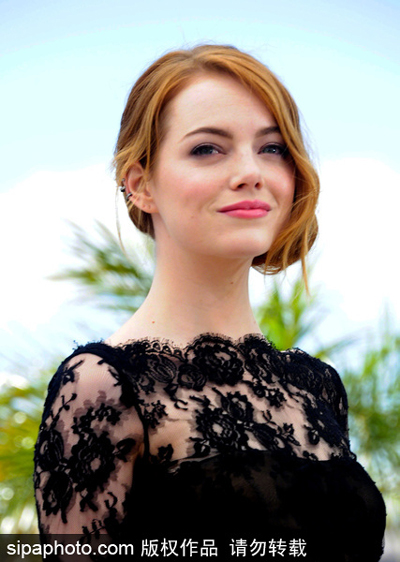 Actress Emma Stone attends photo call for "Irrational Man" during 68th Cannes Film Festival on May 15. [Photo/SIPA]
Emma Stone repeated this coup in a black Oscar de la Renta lace dress with a sheer band across the upper torso at the "Irrational Man" photo call.