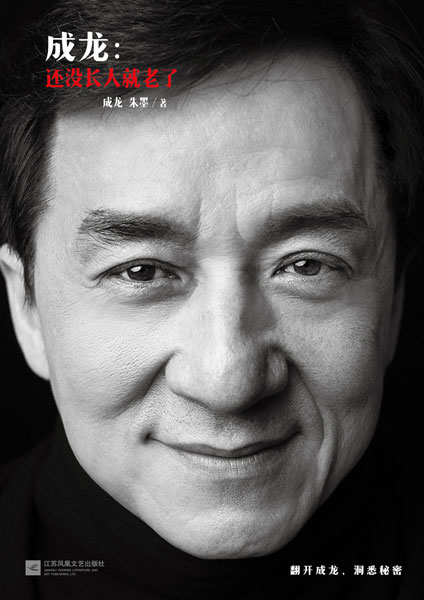 Jackie Chan co-authors the autobiography, Jackie Chan: Grown Old Before Grown Up with Zhu Mo. [Photo provided to China Daily]
Jackie Chan, the Hong Kong martial artist and movie star, released a second autobiography on April 7, his 61st birthday.
The book, Jackie Chan: Grown Old Before Grown Up, sees Chan taking a look back at his 40 years in the movie business and sharing personal stories about family and friends.
His first English autobiography, I Am Jackie Chan: My Life in Action, was published in 1999 and recounts his career development for a Western audience, who first discovered Chan in 1998, when he starred in his first Hollywood blockbuster-Rush Hour.
The new book in Chinese reads more like a heart-to-heart talk with Chan's friends.
"When Chan Kong-sang (Chan's birth name) became Jackie Chan is not important anymore," says Chan in a promotional video for the new book.