Monkey King gets wax replica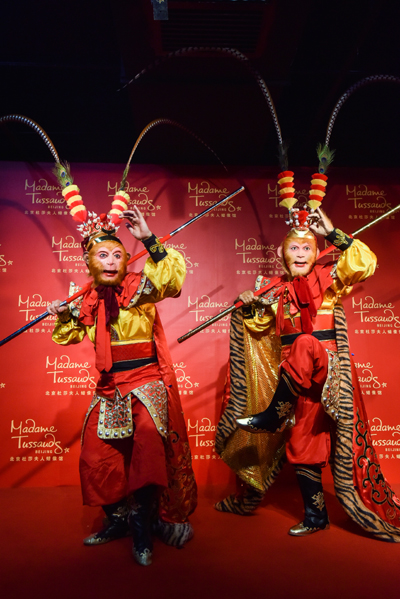 Zhang Jinlai, who is better known as Liuxiaolingtong, poses with his wax figure. Photo provided to China Daily
Madame Tussauds Beijing, located in the historical Qianmen area, recently unveiled a wax figure of Chinese actor Zhang Jinlai, better known as Liuxiaolingtong.
The wax statue depicts Zhang in his classic role of Monkey King in the 1986 TV series, Journey to the West.
It's the first time the museum has made a wax figure of a mythological character.
Chi Chongrui, Ma Dehua, Liu Dagang, who played Xuanzang and his two other disciples in the TV series, also attended the event. Together with Zhang, they played the classic scene of the real and fake Monkey Kings.
It was difficult to tell who was the real Monkey King, when Zhang stood next to the wax figure, dressed in the Monkey King's tiger skin costume.