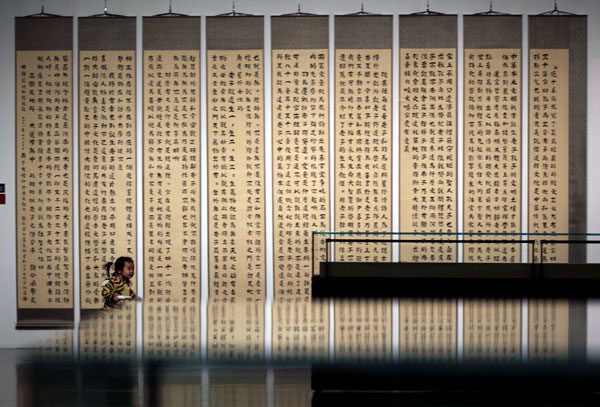 [Photo by Jiang Dong/China Daily]
Noted scholar Wen Huaisha celebrates his 105th birthday with a calligraphy exhibition at the National Museum of China. It looks back upon his achievements with classic Chinese texts and calligraphy in various styles.
Wen not only specializes in the study of Chu Ci, or the Songs of Chu, a poetry anthology of the Warring States Period (475-221 BC). He also perfects his calligraphic education by learning from ancient masters. Pieces on show include a prelude to the publication of the Tao Te Ching, or Dao De Jing, the classic text compiling Lao Tzu's philosophies.
Wen completed the 1,400-character piece in his 90s. The exhibition runs until May 21.