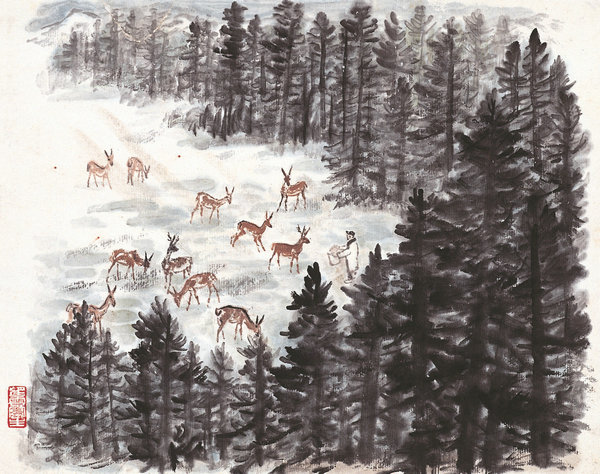 Sketching Work 17/34 by Zhao Wangyun [Photo/ NAMOC]
Zhao Wangyun (1906-1977) established his position as a modern master by embracing a painting approach of "one hand reaching to real life and the other reaching to the tradition of Chinese painting". 
Zhao co-founded the Chang'an Painting School that portrays the Yellow Plateau landscape of northwestern China and local peasants. 
A retrospective at the National Art Museum of China displays dozens of Zhao's sketching works from its own collection. The exhibition traces Zhao's trips into the heart of mountainous West China, during which he found the nature his most-admired teacher. Under his bold and simple brushwork, Zhao presents the liveliness of local people and their circumstance. 
Also on displays are works he created based on a business travel in Egypt in the 1950s. 
The exhibition runs until April 20.