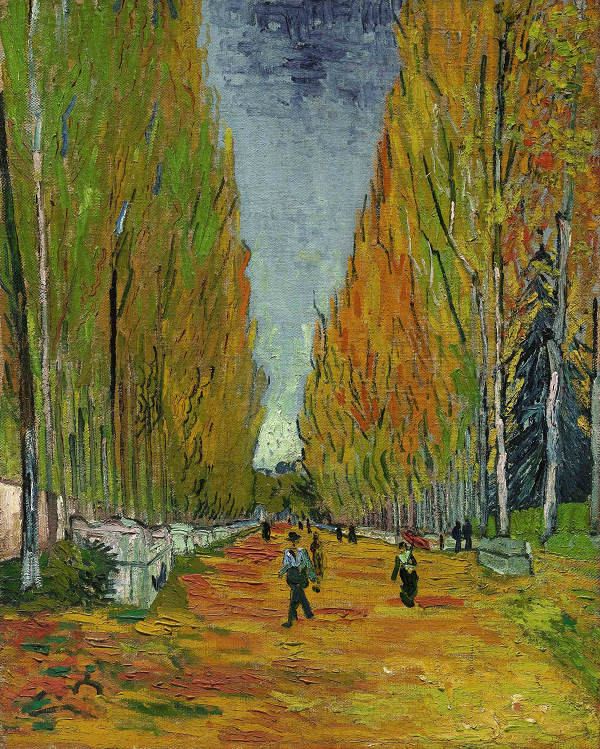 L'Allée des Alyscamps by Vincent van Gogh [Photo/ Agencies]
L'Allée des Alyscamps
, a Vincent van Gogh
painting
from his creative Arles period, will go under the hammer in a New York sale in May.
Van Gogh executed the work, which will appear in Sotheby's saleroom, in 1888. He portrayed the lush scenery of the Alyscamps a well-known Roman burial ground and people strolling at its centra al thoroughfare. He splashed on the canvas a signature, vigorously rich palette of yellow, organ and red, against a cool blue sky. 
The Arles stage witnessed the birth of van Gogh's many celebrated works in the provincial town of France, including Night Cafe, Sunflowers and L'Arlesienne. 
The painting also stands as an evidence of the relationship between van Gogh and Paul Gauguin at the time. The two close friends stayed together in southern France for two months during the autumn of that year. But it ended up with amounting tension and finally, Gauguin's departure resulted in van Gogh's mental breakdown. 
The painting is to be auctioned at Sotheby's evening sale of Impressionism and modern art on May 5.