Sino style at China Fashion Week
China Fashion Week ended on March 31. More than 100 designers participated in 26 fashion shows, other competitions and showroom events. The participants included veterans such as Bosideng, Jeanswest and Dancing Wolves.
New designer brands like Mildtree and Ilovechoc made their debut. Two Chinese brands showcased fashion influenced by the country's ethnic minorities, including Miao embroidery and Idili silk of the Xinjiang Uygur autonomous region.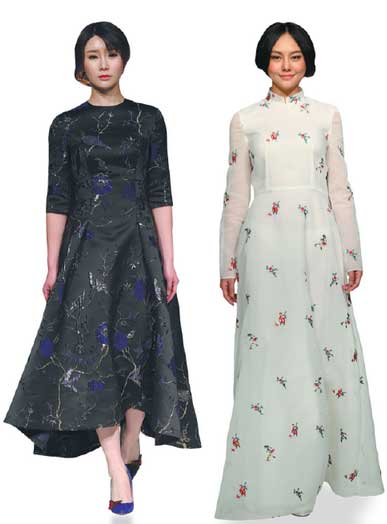 Zou Hong / China Daily
The Eve Group
Best known for its string of menswear labels, the brand unveils its first womenswear collection at China Fashion Week. The show reinterpreted Chinese traditional wear in a modern light, highlighting delicate fabrics, craftsmanship and elaborate Miao ethnic embroidery. Models walked the ramp that ringed with ethnic vocals sung live by Miao women.