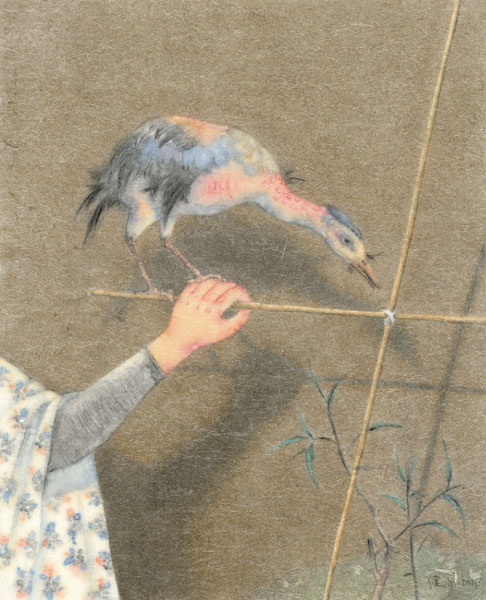 Ink paintings of established artist Zeng Jianyong on display. [Photo provided to China Daily]
The long-anticipated private Beijing Minsheng Art Museum has yet to announce when it will officially open, only confirming that it will be sometime in June.
But art lovers can get a glimpse of what's in store by visiting the Shuimo: A Century's Innovations and New Approaches exhibition, which closes at the museum on Tuesday.
The ink art exhibition displays 150 paintings by some 60 artists, who have made ground-breaking changes in the evolution of shuimo (ink and water) painting in the 20th century. They are displayed in three sections-Pioneers, Renovators and Heirs-and trace how diversified approaches present the essence of shuimo under different historical circumstances.
On show are works by modern masters, such as Lin Fengmian (1900-91) and Pan Tianshou (1897-1971), as well as contemporary pieces by established and emerging artists, including Xu Lei and Hao Liang. Several of them fetched high prices at Poly International Auction's sales.
Fan Di'an, head of the Central Academy of Fine Arts who supervises the exhibition academically, says the theme addresses a global situation that sees various cultures compete and cooperate with one another. He says in the past century and especially today, artists all need to deal with the clash and merging of conceptions and styles.
Shuimo is a "warm up" for the recently completed, spacious museum that is preparing for its own inaugural exhibition in June, according to the museum's director Zhou Xujun.