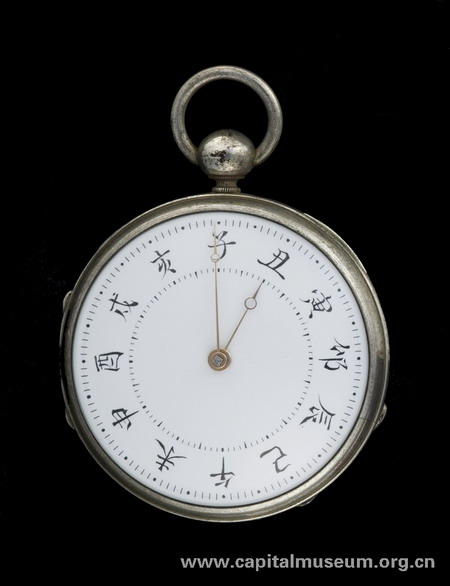 A pocket watch on display at the Capital Museum.[Photo/capitalmuseum.org.cn]
The exhibition Geneva at the Heart of Time—The Origin of Swiss Watchmaking Culture is now underway at the Capital Museum in Beijing.
350 timepieces, as well as tools, clock mechanism and equipment are on display. Along with the watchmaking and enameling collections of the Geneva Museum of Art and History, one of the most important watch and clock collections in the world, the exhibits also include the most exclusive collections of Manufacture Vacheron Constantin, one of the major players in watchmaking history.
There is also a reconstruction of an 18th century Geneva watchmaking workshop, based on a painting by Christophe François von Ziegler kept at the Geneva Museum of Art and History.