Wang Feng denies attending gambling tournament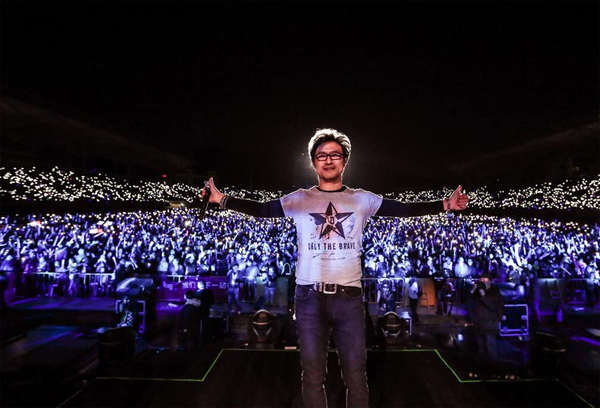 Singer Wang Feng concluded his "Storming" concert tour 2014 in coastal city Xiamen, Fujian province, on Dec 6, 2014. [Photo/Xinhuanet.com/ent]
Chinese veteran rocker Wang Feng has denied attending a poker tournament which was suspended for involving illegal gambling.
The star said he had only attended the opening ceremony and the following charity poker championship on April 14.
The ongoing 2015 China (Jiangsu) Poker Championship was suspended by Nanjing police after allegedly involving illegal gambling activities.
According to the current investigation, the championship is suspected because participants are allowed to purchase multiple chips.
More than a thousand people and nearly eight million yuan ($1.3 million) are said to be involved.
Related:
Wang Feng concludes his 'Storming' concert tour 2014 in Xiamen