Longchamp's cautious optimism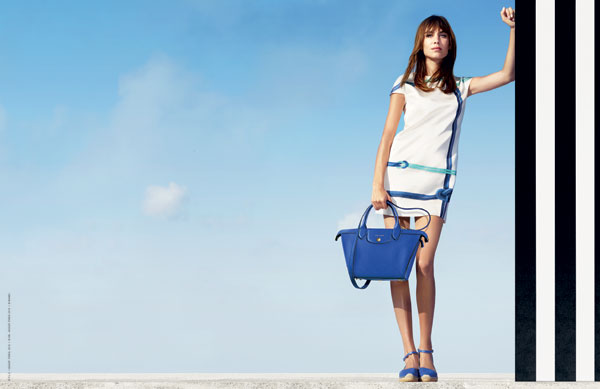 [Photo/China Daily]
The economic downturn in Europe and the United States and corruption clampdown in China have left many luxury retailers struggling, but at the more affordable end of the market, some brands are enjoying strong sales. Sun Yuanqing reports.
It might not be the most prosperous time for luxury retail worldwide, but for certain brands, the outlook is not so grim.
French luxury house Longchamp reported global sales of 495 million euros ($462 million) in 2014, an 8 percent rise from 2013, thanks to a strengthening global retail network and expanding product ranges.
The growth outperforms the global personal luxury-goods segment, which increased 5 percent last year, estimates management consulting firm Bain & Company.
The leather goods and clothing brand is best known for its folding nylon tote bags mostly priced from 4,000 yuan ($645) to 8,000 yuan. It is usually placed in the affordable luxury sector with competitors like Italian brand Furla and New York-based Coach.
While Europe accounts for about 60 percent of its total sales, half of which are in France, the brand has been actively expanding its global retail network in a bid to avoid the impact of regional economic fluctuations.
The company opened a new subsidiary in Russia last year. Aside from a new flagship store on the Champs-Elysees in Paris, it opened stores in Barcelona, Rome and Munich.
"The string of new openings has supported the sales," Jean Cassegrain, CEO and grandson of Longchamp's founder, tells China Daily during a recent trip to Beijing. The company is still family-owned.