Preowned luxury ranks equally valuable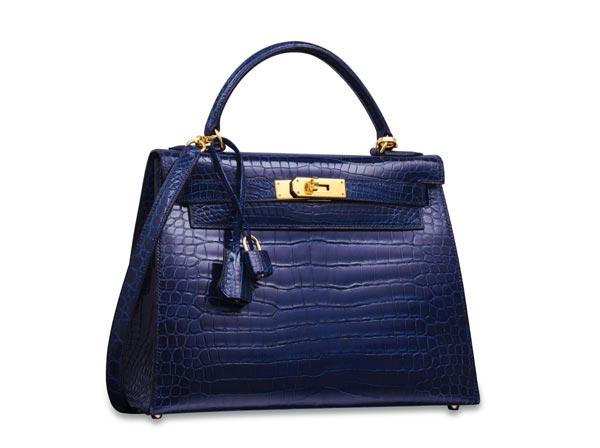 Matt Rubinger has made not only a career but a name for himself by trading in quality secondhand bags. His first major initiative at the Christie's is a handbags and accessories auction on Nov 24 in Hong Kong. The bags (pictured) are among entries at the upcoming auction. Photo provided to China Daily
Hermes Birkin handbags have always been a symbol of status and craftsmanship. But with a waiting list that seems to go on forever, a sharp eye for preowned bags is equally valuable.
At 26, Matt Rubinger has made not only a career but a name for himself by trading in quality preowned Birkins. Once a schoolboy selling bags from his dorm room, Rubinger has been in the preowned designer bag business for more than a decade and is among the trade's most celebrated experts.
Rubinger, who was recently appointed Christie's international director of its handbags and accessories division in Asia, Europe, the Middle East, Russia and India, came to Beijing last month to promote his first major initiative at the firm. Christie's Hong Kong will have a handbags and accessories auction on Nov 24 as part of its autumn auctions.
It will be the firm's first live auction dedicated to handbags in Asia, a sign the world's largest auction house is increasingly committed to the category, which has "emerged as a serious collectors area", Rubinger says.
The auction will present more than 120 pieces, estimated to have a total value of more than HK$7 million ($902,680). There will be an array of the most coveted Hermes crocodile Birkin bags including the Matte Graphite Nilo Crocodile Birkin 35, whose combination of matte finish and gold hardware makes it very attractive to many.
Important vintage finds will also be offered, such as the more than 20-year-old Hermes Shiny Bleu Saphir Porosus Crocodile Sellier Kelly 28, whose color is no longer produced. Star pieces from Bottega Veneta, Chanel and Louis Vuitton will also be available.
"The best investments are rare pieces in very good condition ... If you are really trying to find investment pieces, there has to something very special about them," says Rubinger.