Fake APEC outfits hot-sellers online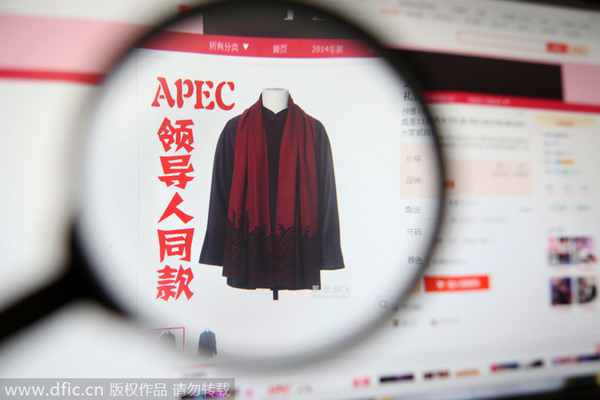 Some online shops have been flooded with orders for counterfeited APEC outfits such as the ones worn by world leaders, the Beijing News reported on Thursday.
The fake Chinese-style traditional outfits were an instant hit, with prices jumping from 199 yuan ($ 32) to 289 yuan for men's coats, and 269 yuan to 399 yuan for women's coats, within a day.
A shop owner said more than 20 orders were made in the first half day and that "people ordered similar outfits just out of curiosity".
The outfits were exclusively designed for officials at the 22nd APEC meeting in Beijing. This means online copies may infringe on designers' patent rights, said Yang Li, a research fellow at China University of Political Science and Law's intellectual property research center.
Related: In pics: Chinese-style outfits designed for participants of APEC