Fashion for the top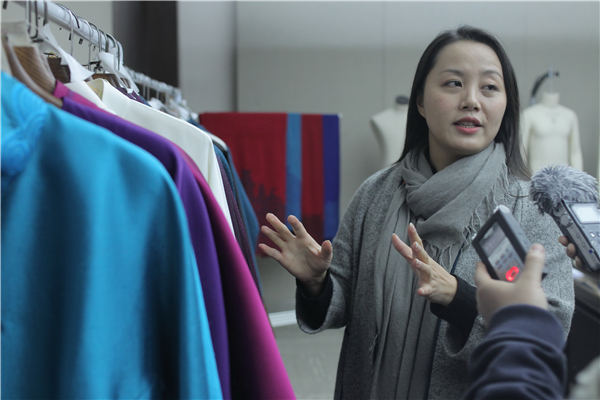 Designer Chu Yan introduces her design at a workshop in Beijing. Photo by Wang Jing/China Daily
Every APEC meeting has been marked by a 'family photo' in which leaders and their spouses appear in regional attire. This year's modern take on traditional Chinese style has captivated global attention. Zheng Jinran reports.
APEC is an event where world leaders and their spouses don't have to worry about what to wear-standardized outfits with regional characteristics are a tradition, harking to the "family photo" snapped at every meeting since 1993.
The world has been abuzz since the portrait of heads of state and their significant others clad in Chinese designs was snapped on Monday night.
"We've done our best to make the pieces classic and beautiful, and have also paid attention to detail to ensure they're flawless," says Zhang Zhifeng, NE Tiger Fashion Co art director and chief designer of leaders' spouses' attire.
The patterns-peonies, daffodils and baoxiang (treasures and "fairy flowers")-are hand-embroidered. Each takes an experienced artisan about 20 days.
The company sent 60 masters to Beijing to work around the clock.