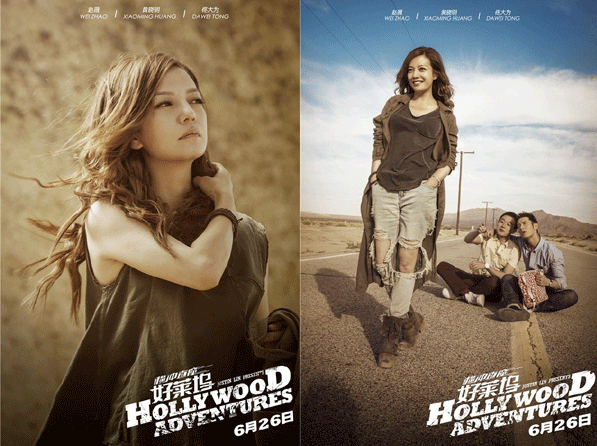 Poster of "Hollywood Adventures". [Photo/Mtime.com]
A new romantic comedy "Hollywood Adventures" has premiered in Beijing.
The film stars actress Zhao Wei and actors Huang Xiaoming and Tong Dawei.
The film is about a pair of friends, Huang and Tong, who visit Hollywood and subsequently become enamored with the character played by Zhao.
Zhao's character in the film, a confident and sultry seductress who speaks American-accented English, is a sharp departure from her last film.
"Dearest," which earned Zhao best actress at the recent Hong Kong Film Awards, saw her play a simple villager.
"Hollywood Adventures" is slated for release in Chinese cinemas on July 26th.
Related:
The Gold Era wins best picture at 34th HK Film Awards