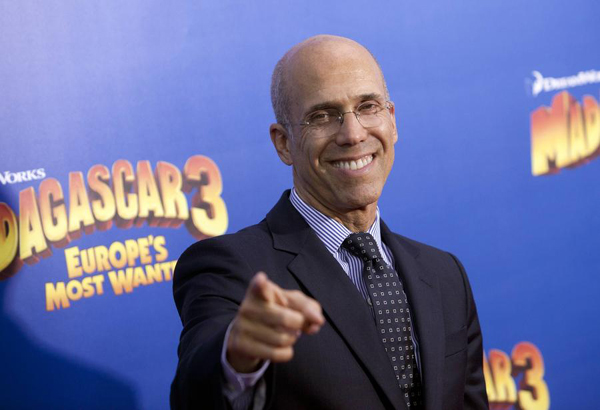 CEO of DreamWorks Animation Jeffrey Katzenberg arrives for the New York Premiere of "Madagascar 3: Europe's Most Wanted" in New York, in this file photo taken June 7, 2012. [Photo/Agencies]
Jeffrey Katzenberg, CEO of DreamWorks Animation, sang the praises of digital technology and Chinese filmmaking at the Beijing International Film Festival.
He also discussed the Dreamworks' upcoming Kung Fu Panda 3 movie.
There will only be two versions of the film that will be fully animated, the English and Chinese versions and it will be lip synched in Chinese from the beginning.
The film will not be released in China as a subtitled English language movie.
Katzenberg also said that the quality of the film's animation is being made with a new degree of detail made possible by a methodical process.
However this means that it will take over 60 million hours of rendering compared with the 50 million hours it took to render the second film.
Related:
5th Beijing film festival generates $2.2b in contracts
Jury of 5th Beijing Int'l Film Festival visit Temple of Heaven