Swiss watchmaking exhibition comes to Beijing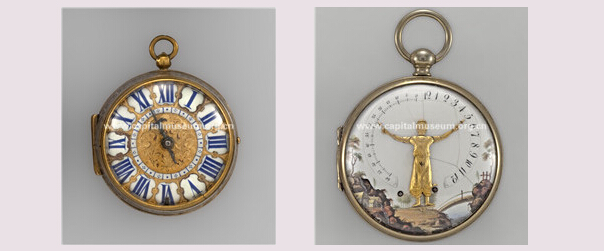 The exhibition Geneva at the Heart of Time – The origin of Swiss watchmaking culture is now underway at the Capital museum in Beijing. [Photo/capitalmuseum.org.cn]
The exhibition Geneva at the Heart of Time – The origin of Swiss watchmaking culture is now underway at the Capital museum in Beijing.
Over 350 watches along with tools and equipment are on display along with the watch making collections of the Geneva Museum of Art and History.
There will also be craftsmen from Geneva demonstrating their traditional techniques.
There is even a complete reconstruction of an 18th century watchmaking workshop from Geneva based on a painting by Christophe Francois von Ziegler.
The exhibition is to commemorate the 65th anniversary of diplomatic relations between Switzerland and China and as part of the partnership signed in 2013 between Geneva and Beijing. The exhibition will close on August 12th.
Related:
Bold and colourful prevail at Met Gala for fashion's big night out