A sensory experience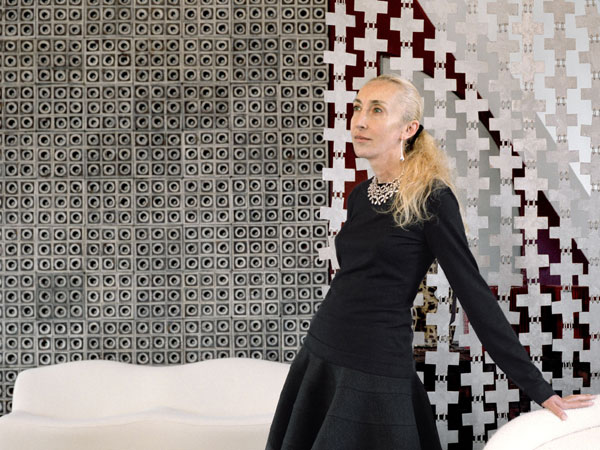 Trend-spotter Carla [Photo/China Daily]
The always-on-trend 10 Corso Como has opened its second China store in the country's capital. Sun Yuanqing reports.
Mflanese fashion and art concept store 10 Corso Como recently opened its first outlet in Beijing. Founded by renowned trend-spotter Carla Sozzani, the new store in luxury shop-ping mall Shin Kong Place offers a new shopping experience that combines fashion, design, art and food in an 1,100-square-meter space.
In China, the store first opened in Shanghai in 2013 inside a free-standing building overlooking Nanjing Road. It has been well received by curious Chinese customers, says Sozzani, Italian gallerist and former fashion editor.
"The idea of 'slow shopping' and creating an entire sensory experience seems to translate well in China," she says. "It is meant to offer an experience for the five senses and the mind together. What we always hope to bring to any city is an interest in lifestyle and values beyond the trendy and fashionable."
While still a new idea in China, the concept store is likely to be popular in the future. The 2014 Bain China Luxury Market Study found that luxury malls are putting more emphasis on lifestyle retail to raise occupancy as Chinese customers are spending more on experiential luxury.
The 10 Corso Como store selects works from well-known and emerging designers. It also has a monthly exhibition of internationally renowned artists.
"Having a single point of view is essential ... I want everything to create curiosity. A new understanding and a desire to know more about the design house, the chef, the maker - this is my inspiration," Sozzani says.
The Beijing store houses a capsule fashion collection made for 10 Co7rso Como by Xiao Li, a young Chinese designer. It will continue to develop more projects to introduce young designers of China to different markets, Sozzani says.
Chinese fashion retailer Trendy International Group partners with 10 Corso Como in its development in China. The group owns a list of popular Chinese fashion brands such as Ochirly and Five Plus.