Summer ease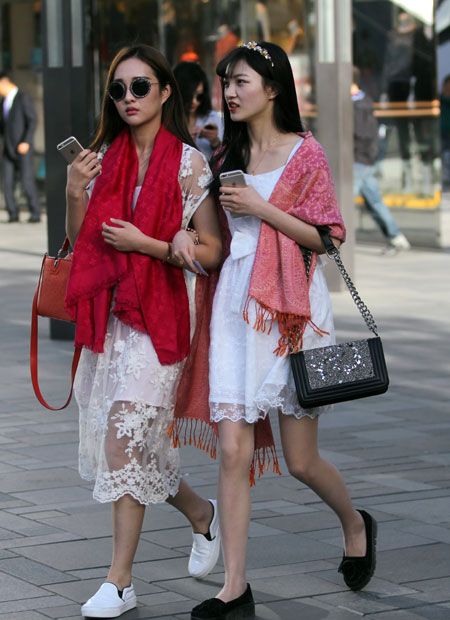 [Photo by Wang Jing/China Daily]
The time to lighten up our wardrobes is here.
Flaring dresses and shorts have always been essential pieces for summer. To stand out from the crowd, however, don't forget to
add statement accessories like a designer bag, dazzling earrings, bold lipstick or a simple Panama hat, just like the fashionistas on the streets of Beijing, Shanghai and Guangzhou do.
Romantic fabrics like chiffon and lace are still the staples, usually adorned with floral prints. A pair of sleek sandals can go with almost any look. For a more effortless, casual option, go for a pair of easytowear sports shoes.
Meanwhile, flared pants from the 1970s are back, reinvented with simplicity and modernity.