Jackie Chan given Malaysian honorary title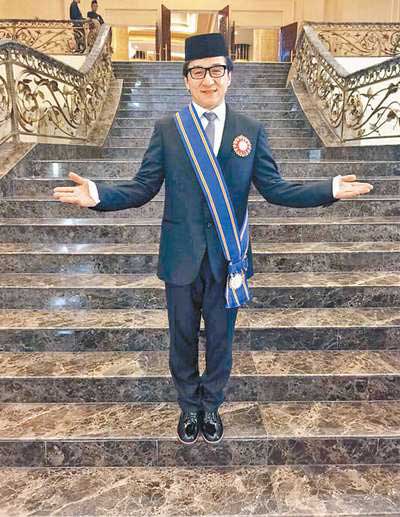 Chinese kung fu superstar Jackie Chan was awarded the honorary title of Datuk by Malaysian authoritie. [Photo/Youth.cn]
Chinese kung fu superstar Jackie Chan was awarded the honorary title of Datuk by Malaysian authorities on Feb 1.
In Malay, the word "Datuk" can be used to refer to one's "grandfather" or a male elder. In a more formal sense, it refers to a traditional and stately title.
According to The Star, Chan was among the 356 recipients of awards and medals. He was also awarded the title of Knight Commander, along with 70 other accomplished persons.
The ceremony took place at Istana Negara, the national palace of Malaysia.
Chan's upcoming film, Dragon Blade, reportedly the most expensive Chinese film ever made, will open on Feb 19.
Related:
Kung fu star's son sentenced to six months in prison
Jackie Chan donates for firefighters killed in NE China blaze