Jackie Chan says he did not use connections to help son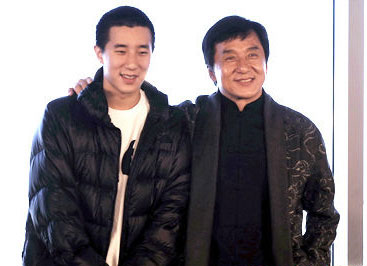 Jackie Chan (right) and his son Jaycee Chan [Photo/china.com]
Chinese kong fu superstar Jackie Chan has responded publicly for the first time after his son Jaycee Chan was prosecuted for taking drugs and hosting other drug users.
Chan first dismissed rumors that he had been using personal connections to bail his son out of the detention center.
The Hong Kong-born actor also expressed his regrets over his son's drug use, saying he would wish Jaycee Chen to speak out against drugs and become an ambassador of anti-drugs campaign when he served out his jail term.
Jaycee Chan has been held under police custody for four months.
Local prosecutors in Beijing have formally indicted him Monday.
He has yet to stand trial for hosting other drug users, among whom was rising Taiwan movie actor Kai Ko, who was released after serving a 14-day administrative detention.
Hosting drug users is deemed a crime by Chinese law.
Related:
Yearender: China's showbiz 2014