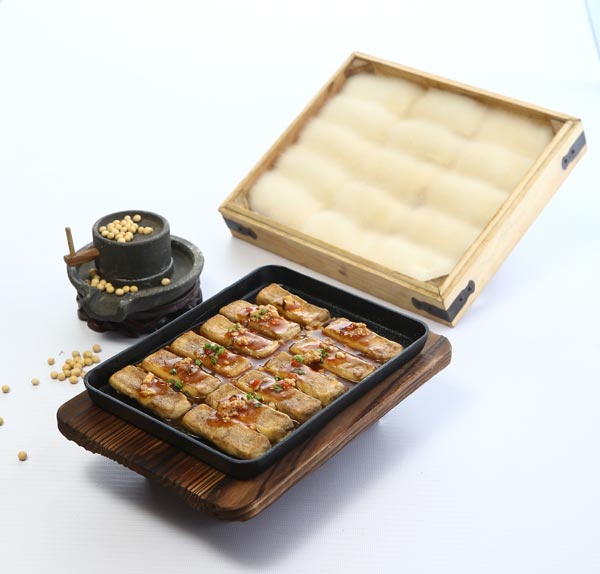 Hairy tofu is named after the white hairy-like downy mould that grows on the surface during fermentation. [Photo by Dong Fangyu/China Daily]
There is a Chinese saying that people of Sichuan have no fear of spicy food and that the people of Hunan fear food that is not spicy.
The number of Chinese regional cuisines far exceeds the number of the country's provinces and other jurisdictions, but when Chinese talk about spicy food, you can almost guarantee that the first name to fall from their lips will be Sichuan, which may be followed in quick order by Hunan, Guizhou and Yunnan.
If the spicy hot you seek is the kind that leaves your mouth numb, you cannot go past the food of Sichuan, but that does not mean the food of Hunan, for example, cannot give it a run for its money. In fact, in terms of flavor, Hunan-style spiciness can pack a prize-winning punch, with its bold savory, simply dry hot or pickled sour spiciness.
A new restaurant in Beijing now offers a gourmet experience that adds a contemporary twist to Hunan dishes, borrowing from classic dishes from Sichuan, Chongqing, Anhui and Yunnan, yet retaining the essence of the Hunan flavor.