Death of celebrity cat saddens the internet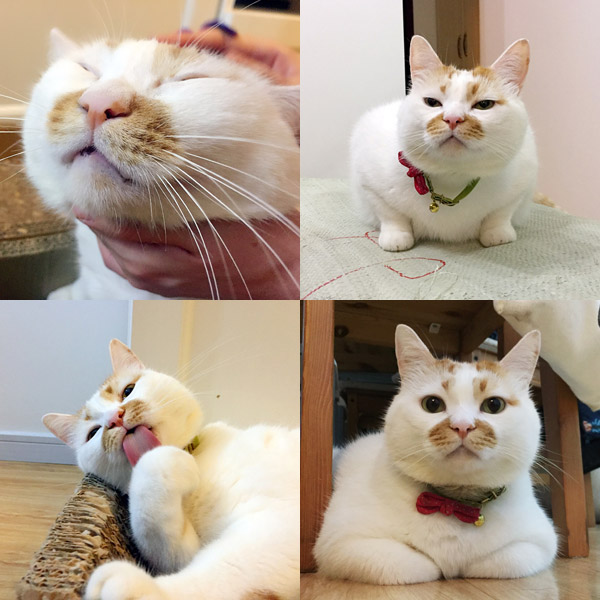 Lou Lou [Photo/Official weibo account of Lou Banniang]
A round face, white fur, fatty body — but more importantly, a full set of funny poses — pushed a cat to stardom on Chinese internet.
Lou Lou, an instant online celebrity with over 680,000 fans on Sina Weibo, the Chinese answer to Twitter and one of the country's major social media outlets.
Its facial expressions have been adapted into emojis and widely used on the internet. "You may not know the cat's name, but you must have seen its emojis," says Lou Banniang, the cat's owner.
Sadly, Lou Lou died of a heart attack on Oct 14, leading to a wave of despair among quite a few online users.
"I cannot accept the fact that Lou Lou has gone forever, and my favorite emojis cannot update any more," Weibo user Xiao Pihai_223 said.
"One of the necessities in my life is watching each and every move of Lou Lou. It looks like an angel to me, and it has now gone back to paradise," added Pai Dadui, another user.
The cat first gained public attention last year, thanks to a short video recording its naughty yet interesting movements in the bathing process, and a clip that has been viewed millions of times.