Cat got your eye? Here's a private make-up lesson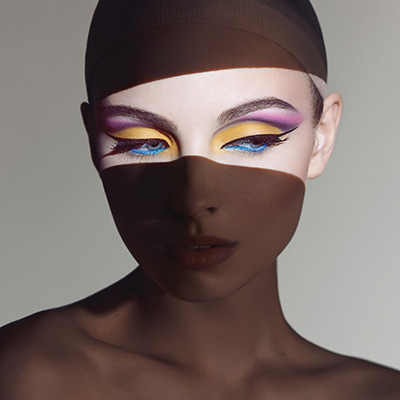 [Photo provided to China Daily]
Elizabeth Taylor, Marilyn Monroe, Maria Callas and Amy Winehouse all made the cat eye part of their signature look. From street style to the runway, there's no such thing as mere eyeliner when it comes to seducing at first sight.
Kim Bourhila, a Paris-based make-up artist for Shu Uemura, raises the eyeliner level to the art of calligraphy. "I love to do cat-eye make-up because it dramatically transforms one's eye expression," he says. "Eyeliner is something you can endlessly play with to create all kinds of looks: natural, dramatic, graphic, artistic… Once you master it, the sky's the limit."
"It's true that applying eyeliner can be challenging at the beginning, but mastery comes with practice," says Bourhila. "No need to sit for hours on the make-up chair to get a lovely cat eye." He adds, with a knowing smile: "And don't aim for perfect symmetrical lines, or you may go crazy and run the risk of ruining everything."
Whether you're a newbie or a seasoned expert, you can be sure that there's a perfect liner waiting for you. Here are some of Bourhila's professional tricks for a flawless line.
• For a longer-lasting cat eye, start by dusting on some powder (light eyeshadow or translucent face powder) on your eyelid.
• Sit at a large mirror and don't close your eyes when you draw your lines.
• Step back from time to time to see the whole picture and adjust accordingly.
• Keep calm and don't rush: start with thin lines and accentuate progressively.
• Note that two or three strokes are often necessary to get the right result.
• First draw the lash line and define the wing, then refine the top line to get an even overall shape.
• Last but not least, keep a cotton swab close to hand and use it like an eraser to correct your lines if necessary.