Death of celebrity cat saddens the internet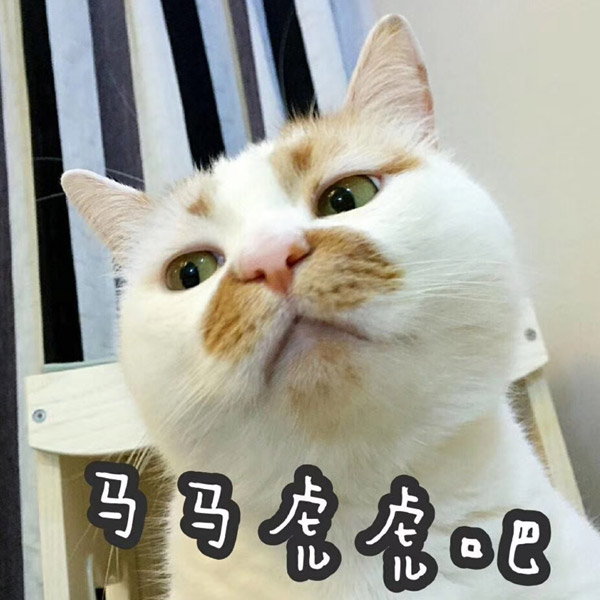 It is just so-so. [Photo/Official weibo account of Lou Banniang]
In addition to emojis, Lou Lou's image has appeared on pillows, cups, clothes and cartoons. People may feel sorry about the death of such a cute cat, but also are surprised by the animal's power and influence.
"Cat culture seems to have exploded over the past few years, from millions of funny cat videos being shared all over social media, to cats becoming internet famous and celebrities in their own right. It would be a strange week indeed if I wasn't sent multiple links by friends to cat-related articles," said Abi Purser, director of Longcroft Luxury Cat Hotel Group.
Throughout human history, cats have been our best friends, just like dogs. They make fantastic company as pets, make us laugh with their inquisitive nature and ridiculous antics, and are independent enough to amuse themselves while we're at work, welcoming us when we get home by rolling about at our feet.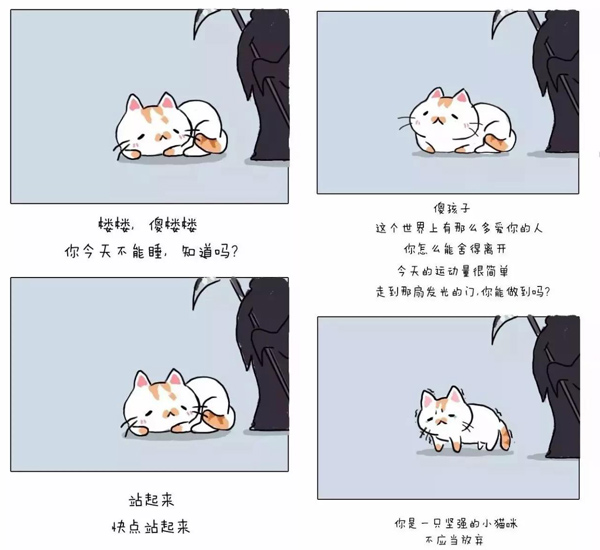 Lou Lou's fans make comics on the cat. [Photo/Weibo]
According to the White Paper on Pet Industry in China in 2017, in Britain, a total of 1.4 million photos of selfies are uploaded to the internet every day, but photos with cats dwarf that number at 3.8 million.
In China's largest question and answer community Zhihu, cat –related topics number 18,000, while dog-oriented topics are up to 90,000.