Fashion trend: Learn from female celebrities with bold red lips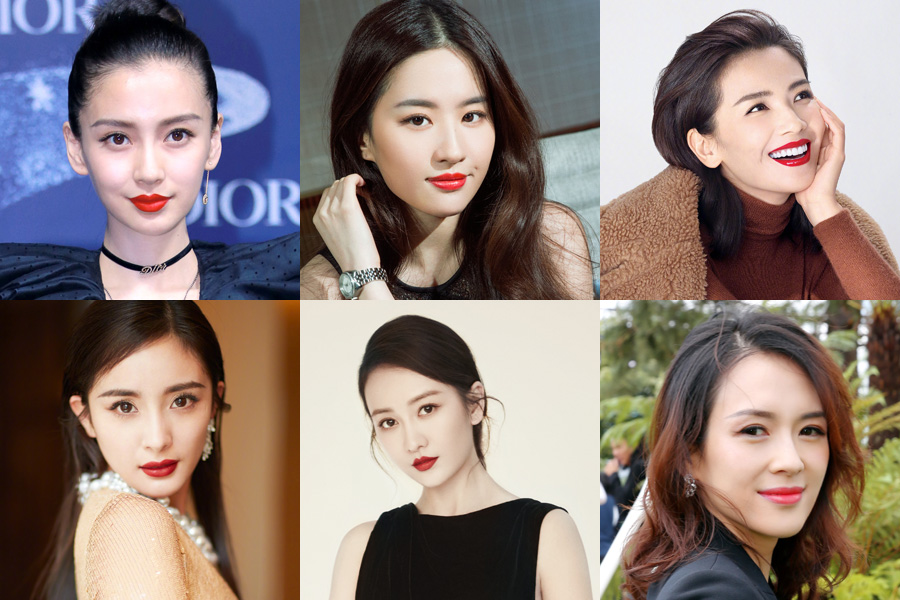 Chinese female celebrities with bold red lips. [Photo/IC]
There's a saying going around fashion circles: "Everything can be solved by a lipstick; if it still doesn't work well, then you should use two."
As winter is coming, many fashion talents choose to dress more conservatively by wearing a dark coat. Also, the freezing cold air makes you want to shorten your complicated makeup process as much as possible.
So, here's the problem: How can you spend the long winter without looking wan and washed out?
How about choosing one or two lipsticks? The bright and bold red color always renders a sense of warmth to the face, creates a visual effect, and enhances self-confidence as well.
Now, let's learn from female celebrities about how to choose lipstick.