Fur shoes step into limelight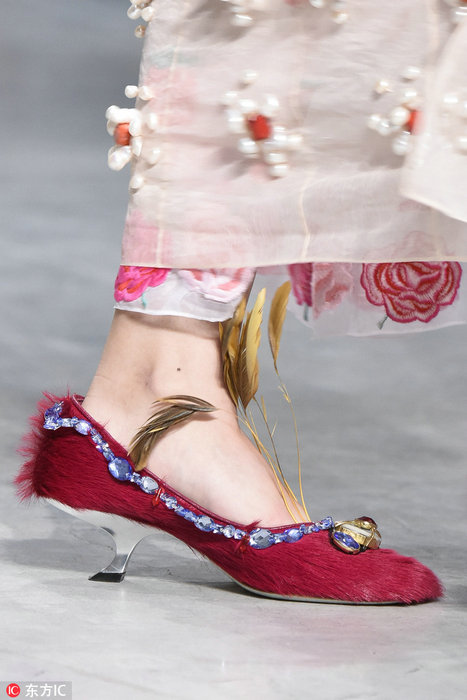 A model shows her fur shoe at the 2018 Spring/Summer Milan Fashion Week Details Marni. [Photo/IC]
As colorful fur coat made a comeback this winter, shoes with fluffy fur will grab the limelight in the coming New Year.
The fur shoes are easy to go with trousers or skirts, adding a cute or feminine touch to the wearer.
If you happen to have some feathers, maybe you can create a pair of fashionable shoes by yourself.