China's box office earning crosses $7.5b this year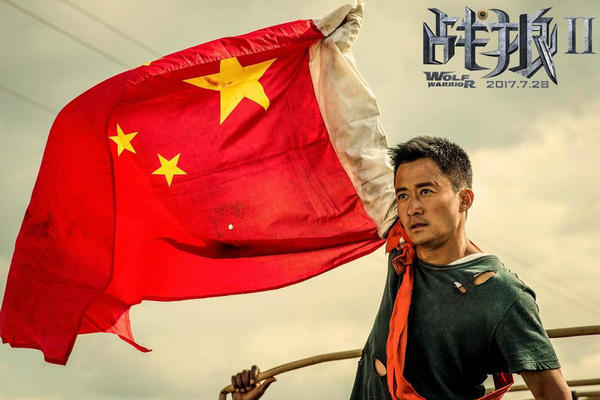 2017 hit film Wolf Worrior. [Photo/Mime]
China's box office exceeded 50 billion yuan ($7.5 billion) Monday, the first year the country has broken the 50-billion mark, according to the State Administration of Press, Publication, Radio, Film and Television (SAPPRFT).
Data from the SAPPRFT showed that as of 6:57 pm Monday, a total of 1.448 billion viewers entered cinemas this year, up 15 percent from last year.
Box office of domestic movies reached 26.2 billion yuan, accounting for 52.4 percent of the total. A total of 78 films pocketed 100 million yuan each, including 39 domestic ones.
The country has seen its box office earnings increase steadily for the past 15 years. In 2002, it was less than 1 billion yuan; in 2010 over 10 billion yuan; 2013 more than 20 billion yuan and in 2015 over 40 billion yuan.
"China's box office was only about 1 billion yuan in 2003 when its film industry started its reform. In the past years, the market is 50 times bigger," Jia Leilei, a researcher from Chinese National Academy of Arts, said.
"Currently, China has 50,000 big screens. It has the largest numbers of screens in the world," Jia added.
The government will enhance training of young film makers and promote the service of the film industry in the coming years.