Chinese actor wins big at Tokyo Film Festival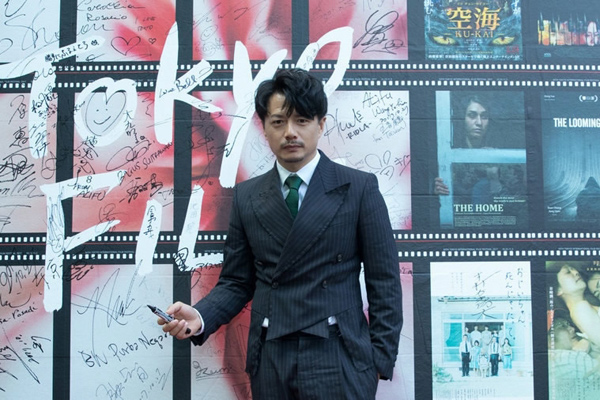 Chinese actor Duan Yihong [Photo/CGTN]
Chinese actor Duan Yihong bagged the Best Actor Award at the Tokyo International Film Festival on Friday.
Duan was awarded for his role in the suspense thriller "The Looming Storm", which also won the Best Artistic Contribution Award for first-time director Dong Yue.
Sina Entertainment reported that the jury panel "quickly and unanimously" made the decision, citing Zhao Wei, a Chinese director and actress, as well as a member of the jury.
"Till today I still felt that my acting was limited. But I am happy because I have not exhausted my acting yet and I can carry on [and find out more]. Stories and humanity are infinite, and that is my source of happiness in being an actor. This award is the extension of my happiness," Duan said in his acceptance speech.
"The Looming Storm" was the only Chinese film in competition at the 30th Tokyo festival. It follows Yu, a self-assured factory guard, who puts himself into the role of a detective to start investigating a murder, only to end up finding himself in trouble.
The Best Actress Award went to Adleline D'Hermy for her performance in France's "Maryline".