Hot dogs turn into artwork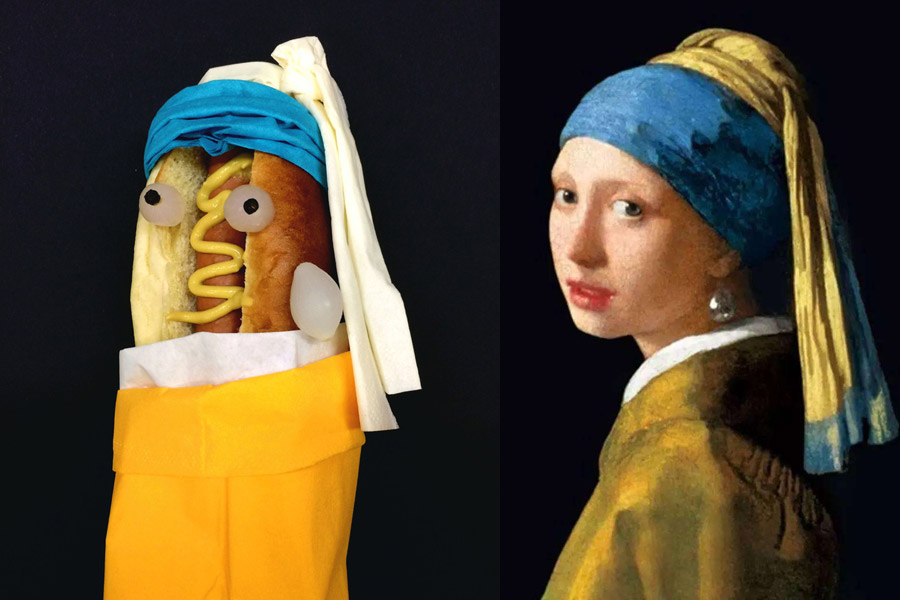 When the hot dog becomes the famous painting Girl with a Pearl Earring. [Photo/IC and Mtime]
Just imagine -- when your favorite hot dogs become artwork, would you like to have a try?
One talented food artist makes sure every dog has its day, as he turns regular hot dogs into pop culture references.
Erik Vernieuwe has converted standard hot dogs into E.T., Daft Punk, Geri Halliwell, Wonder Woman and many other references that are instantly recognizable.
Each tasty masterpiece takes between 15 and 45 minutes to create, and to date the artist has made more than 160 works.