Top 10 countries most attractive to renewable energy
China continues to be the world's most favorable market for renewable energy development and investment, according to a new study.
The Renewable Energy Country Attractiveness Index, which is compiled twice a year by London-based financial services firm EY - formerly known as Ernst and Young - highlighted the large quantities of public and private funds pouring into renewable power projects in China, as well as several energy-efficiency policies.
Here is the list of the top 10 countries in renewable energy attractiveness.
No 10 United Kingdom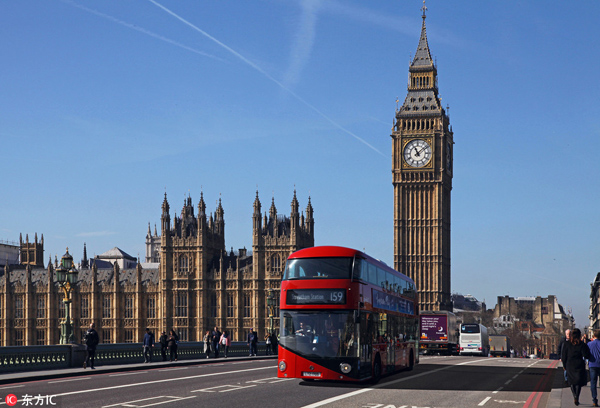 The Elizabeth Tower, which houses the Great Clock and the Big Ben bell, is seen above the Houses of Parliament, in London, August 14, 2017. [Photo/IC]