Swire Properties, Beijing Music Festival bring high art to capital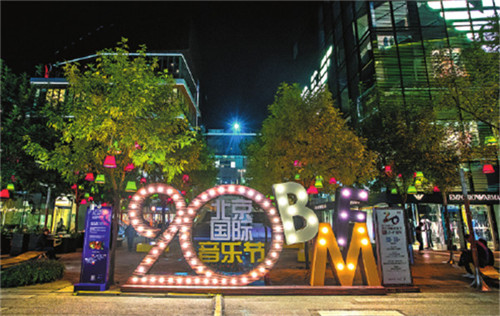 An advertisement for the 20th anniversary of Beijing Music Festival at Swire Properties' Taikoo Li Sanlitun, a genuine Beijing cultural landmark. [Photo provided to China Daily]
Swire Properties is working closely with the annual Beijing Music Festival, supporting and sponsoring high-quality cultural performances in its venues around the capital city.
Due to the close collaboration between BMF and Swire Properties, more and more classical music, high-art performances and creative works have come to Beijing.
All these have made Swire Properties' Taikoo Li Sanlitun a genuine Beijing cultural landmark, and have allowed the public to experience creative arts and music.
A Chinese saying goes, while it is easy to relieve one's frustrations by turning to music, it is extremely challenging to find a bosom friend to share that music with.
However, BMF is lucky to have many companions to share in its common visions and values, and Swire Properties is one of its most outstanding companions.
Encounters
BMF and Swire Properties first began working together in 2010.
A key early performance the two have hosted is renowned pianist Li Yundi's master class in The Orange venue at Sanlitun Village, which was renamed as Taikoo Li Sanlitun in 2013.
Li played his favorite pieces by composer Chopin, offered a critique to piano students from various musical institutions and answered questions about his music career and performances.
The master class was broadcast directly outside The Orange via an LED screen, allowing many more passersby to witness the masterful performance.