Alibaba's Jack Ma to star in short kung fu film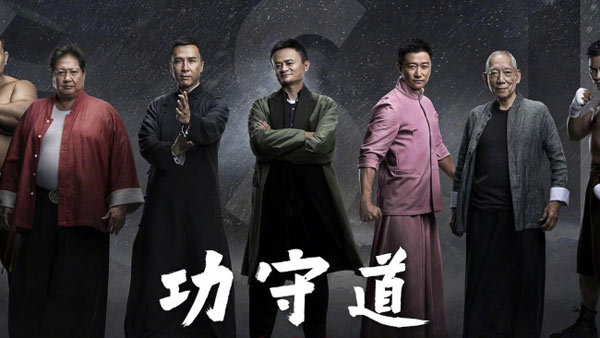 A poster of Gong Shou Dao [Photo/Sina Weibo]
Chinese e-commerce tycoon Jack Ma has confirmed he is to make his debut next month in a kung fu film alongside action stars such as Jet Li and Donnie Yen.
Titled Gong Shou Dao, which means the art of guard and defense, the 20-minute movie, which will not be seen in cinemas, is set to be released on November 11.
"That night ... that dream," Ma wrote in a post attached the movie's poster on China's microblogging platform Weibo on Saturday, without giving any details of the plot.
Jet Li, the movie's executive producer, told Sina, one of China's leading Internet-based media groups, "We all have the same dream to use the movie to promote traditional Chinese culture and pay a tribute to the predecessors in the field of Chinese kung fu."
Other big names among the film's crew include action stars Jet Li, Donnie Yen, Wu Jing and Sammo Hung Kam-bo, boxing star Zou Shiming, Thai actor Tony Jaa and retired Mongolian sumo champion Asashoryu Akinori.
Ma, the executive chairman of the Alibaba Group, has long expressed interest in traditional Chinese culture, especially kung fu, and has practiced tai chi for many years.