'Big Fish and Begonia' wins at international animation festival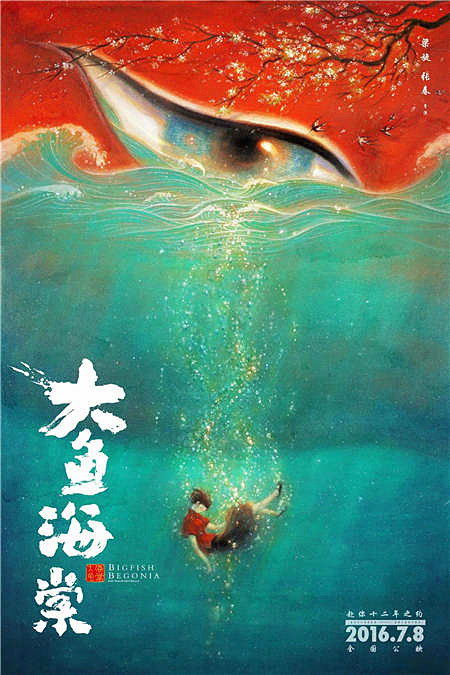 The animation by Chinese director Liang Xuan and Zhang Chun Big Fish and Begonia won the first prize of the full-length film category of the 15th Anilogue International Animation Festival here on Dec 3, 2017. [Photo/chinadaily.com.cn]
Chinese animated feature Big Fish and Begonia, by directors Liang Xuan and Zhang Chun, won the first prize of the full-length film category of the 15th Anilogue International Animation Festival here on Dec 3.
The animation tells the story of a world within the world, unseen by any human.
On the day Chun turns 16, she transformed into a dolphin to explore the human world. Chun is rescued by a human boy at the cost of his own life. She is so moved by the boy's kindness and courage that she decides to give him life again. But to do this, she must protect the boy's soul, a tiny fish, and nurture it to grow. Through adventure and sacrifice, love grows, yet now she must release him back to the sea, back to life in the human world.
Animation talent researcher Shelley Page, member of the international jury of the festival, stressed in the jury chairman's assessment that the unique and magical universe of Chinese film, and its memorable and complex characters impressed the jury.
According to the board, the director used both two- and three-dimensional techniques to create a fun and visually-rich movie.
The first prize of the short-film category went to the production titled The burden of Swedish director Niki Lindroth van Bahr.
The five-day festival featured 13 full-length movies and 200 new short animations for the audience. In addition to screenings, exhibitions, workshops and concerts were also featured in the program.