Chinese rappers to go on a countrywide tour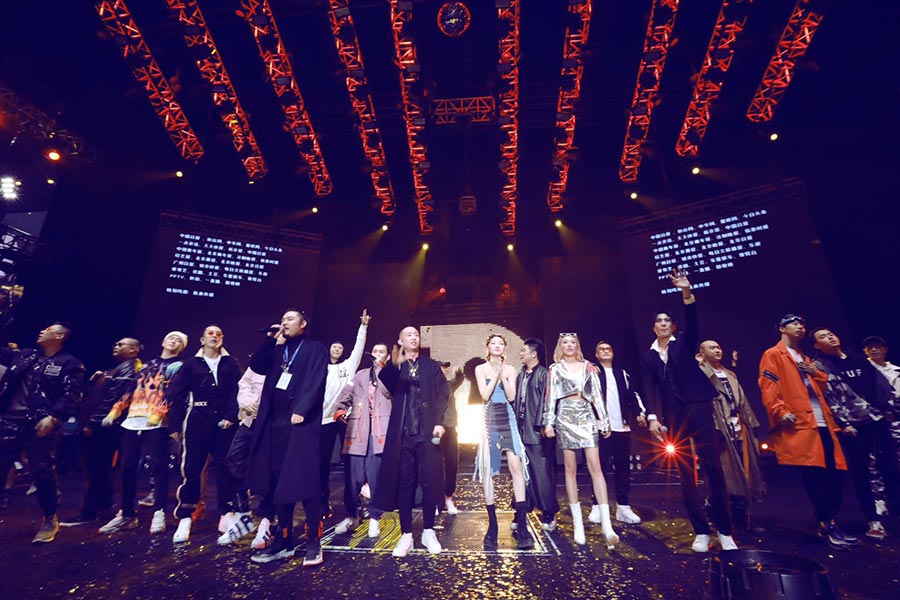 Chinese rappers join a national tour, the Door & Key Hip-Hop Tour, which kicks off from Beijing's Cadillac Arena on Dec 3. [Photo provided to China Daily]
Chinese rappers join a national tour, the Door & Key Hip-Hop Tour, which kicks off from Beijing's Cadillac Arena on Dec 3.
The Chinese hip-hop record label, Door & Key, initiated by music producer Liu Zhou, is now home to 50 or so Chinese rappers, who stood out during the hit reality show, The Rap of China. The reality show was produced and broadcast this summer by iQiyi, one of China's largest online streaming websites, placing the once underground art form of hip-hop music in the spotlight for the first time in the country.
The 12-episode show, produced by Liu, attracted about 2.7 billion views on iQiyi.