Shunji Iwai's film based on real-life incidents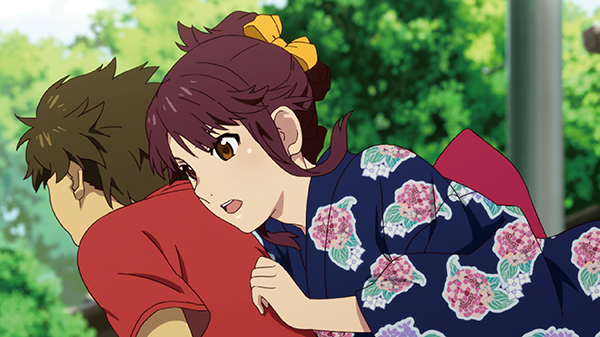 The new movie, Fireworks, Should We See It from the Side or the Bottom? will be released on the Chinese mainland on Friday.[Photo provided to China Daily]
Japanese filmmaker Shunji Iwai still clearly remembers an afternoon when he was in second grade.
He was walking with a group of classmates when he suddenly heard a boy loudly say the name of the girl he had a crush on. It created chaos. Then, one by one, the boys revealed their secret crushes.
Iwai was in Beijing recently to promote the Japanese animated film Fireworks, Should We See It from the Side or the Bottom? He says that the "crush" story was one of the inspirations for the movie.
The 90-minute film, co-directed by Akiyuki Shinbo and Nobuyuki Takeuchi, is based on the namesake 45-minute, live-action TV drama Iwai wrote and directed in 1993.
He won the New Directors Award from the Directors Guild of Japan for it that year.
The animated feature will be released on the Chinese mainland on Friday. 
As for the title, that's another story altogether.
In the movie, a group of children plan to watch a fireworks display. They are curious about how they will look if they gaze at them from different directions. This is the basis for the film's name.