Culture center adds sparkle to Wucun's attractions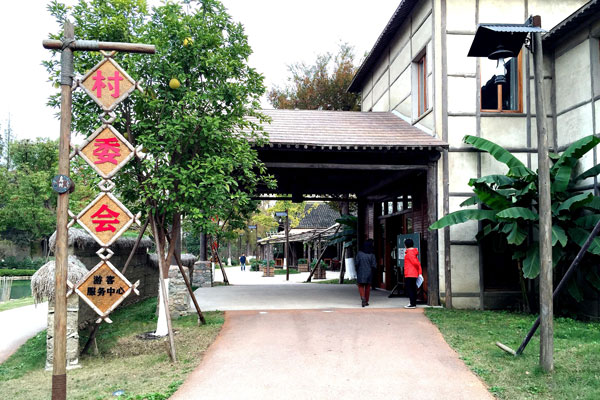 Visitors experience the old-fashioned farming life and a variety of programs in Wucun village in Zhejiang province. [Photo by Yang Feiyue/China Daily]
A new culture center is adding charm to Wucun's agrarian allure of green fields and white-walled farmhouses with black-shingled rooftops.
The center opened in July and offers parent-child experiences, featuring baking, Lego blocks, art, catering and rock climbing.
The center also offers children a chance to play the games and enjoy toys that their parents or even grandparents were familiar with.
"The center has spiced up what Wucun already has and attracted more visitors," says Zhong Ying, an official from Wucun.
It has become a hit in Zhejiang's tourism hot spot-the Wuzhen water town.
Wucun opened to the public at the start of 2016 and aims to offer pastoral charm to visitors.
The village is nestled up against the ancient Grand Canal that connects Beijing to Zhejiang's provincial capital, Hangzhou.
"Family visitors are the major force, and parents want their children to experience the old-fashioned farming life," says Zhong.
A month-long children's festival was staged in Wucun in August and drew big crowds.
The number of visitors grew by 150 percent in August compared with July.
The guests had fun planting and harvesting vegetables, fishing in the pond, picking fruits from the trees and living in traditional rural courtyards during the festival.
Western pastry baking and art projects, such as crochet and plaiting rattan, are most popular at the culture center, says Zhong.
"Those activities are highly interactive and bring parents and their children closer to each other," she adds.
Most of the classes are booked during tourism season, and each of them usually lasts from 45 to 60 minutes and can accommodate 20 people.
Travelers from Shanghai, Zhejiang's capital Hangzhou often visit during weekends.